"Exciting, inspiring, and a wonderful glimpse into the world of flutist and composer Nicole Chamberlain." - Flutist Quarterly
Recordings
---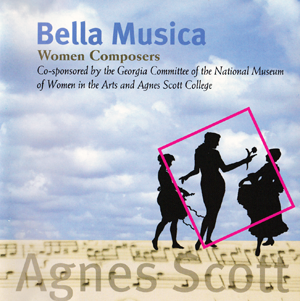 Nicole Chamberlain's music has seen an uptick in interest in the recording of her music. Her first recorded piece was Mangosteen for flute and guitar, recorded through Agnes Scott College and the Georgia Committee of the National Museum of Women in the Arts on the album "Bella Musica". It was performed by the composer and Brian Luckett in 2008.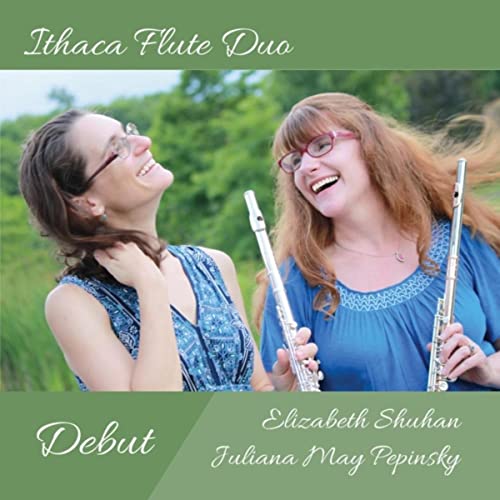 In 2018, Ithaca Flute Duo included a recording of Chamberlain's Chatter for two flutes on their album "Debut".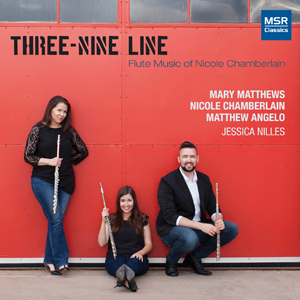 Also in 2018, "Three-Nine Line: Flute Music of Nicole Chamberlain" was released by MSR Classics. The music was recorded by flutists Dr. Mary Matthews, Matthew Angelo, Nicole Chamberlain, and pianist Jessica Nilles.
Later this year, Chamberlain will have two more pieces released on albums. Flutist Dr. Shelley Martinson and Trombonist Dr. Philip Martinson will release Wail for flute and trombone on their album. Maryland Chamber Winds will include Everything is Fine for woodwind quintet on their next album.

Need a Mechanical License?
Nicole self-publishes all of her music which means she is also in charge for distributing mechanical licenses for recordings of her compositions.
Shoot her an email
to find out more.