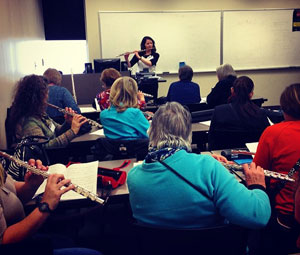 I love visiting schools, colleges, flute fairs, and universities to share what I learned (usually by hard knocks). Here's some presentations I've been giving and have turned out helpful to others.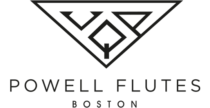 Nicole Chamberlain is a Powell Flutes Artist! Contact her about the possibility of Powell Flutes assisting in her appearances as a guest artist!

"Beatboxing to a Better Bach"
My most popular workshop! Flute students learn extended techniques and how to apply them to traditional flute playing. Everyone plays and we work together on a couple of pieces. See it in action at Kansas State University:

"The Hustle:
How To Make Money As A Musician Without A Steady Job"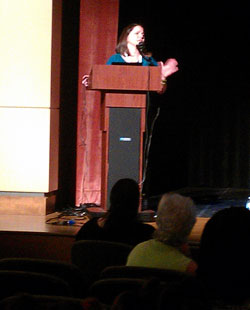 There's no debate that the market is saturated with amazing musicians and composers. Since I never had an interest in being part of an orchestra or teaching at a university, I've had to be creative on how I earned an income. I put my past training as a graphic designer working in the corporate world into practice to become a full-time freelance musician. I share what has worked for me and how I currently support my dogs and husband's eating habits.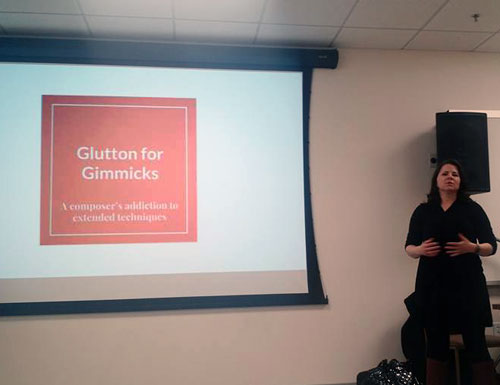 "Glutton for Gimmicks:
A Composer's Addiction to Extended Techniques"
Extended techniques have become the driving force for my original compositions. I share examples and my process for implementing them into my compositions. This presentation can also transition into a presentation for composers who would like to learn more about extended techniques or general compositing considerations for flute.
I hope you might consider having me out to your school or university. I never take myself too seriously, and I share many stories of my blunders and failures. Please feel free to email me for any questions or a quote.
FAQ
How much does it cost to hire you to visit and present?
There's a few factors that affect the fee. Travel is the biggest factor and how long I will be away from my own students. If I live close or in the area and I don't have to pay for a plane ticket or a hotel room, natually the price is very affordable. I try to make it work!
I am officially a Powell Flutes artist. Sometimes they will assist in getting me to a location if I have enough time to go through the proper channels and pitch the idea.
Where do you live? Does that affect price?
I am based in Atlanta, Georgia. However, I have family in south Georgia, Winston-Salem, NC, and Scranton, Pa. I'm always looking for an excuse to visit them! Even if you need me further away from home, look at my calendar or contact me. Maybe we can make something work when I am already out your way to help cut the cost.
Would you consider working with other local schools if you are in the area?
Yes, traveling is what really drive up the cost of my visit. If there are a few schools or organizations willing to have me out, it might help keep that expense down when split among the groups.
Do you give standard masterclasses?
Yes, I have done the traditional masterclass for flute performance and composition and happy to offer that as well. Most universities have been more interested in how I make it work without being affiliated with a university or an established performing organization like an orchestra.
Would you be available for private lessons for my students?
Yes, I have done this as well, particularly for students who are preparing my music for performance or competition.
Would you be available for informal dinner/meet and greet?
Yes, this is probably my most favorite part of university and college visits. I talk about the post gig hang quite a bit in my presentation "The Hustle".
Would you perform on a concert of your music?
Of course! I got to walk the walk! Just let me know when you contact me about a quote.
I still have questions
Shoot me an email.